The route for the 5th Fife Regatta plans to visit historic hidden gems along the Clyde coast, celebrating the local craftsman William Fife, whose yachts still compete around the world with a number returning to home waters this June.
The venues include the foreshore where many of the yachts were conceived in the Ayrshire village of Fairlie, with nearby Largs Yacht Haven hosting the start and finish of the regatta which runs from the 4th to the 11th of June 2020, part of the Year of Coasts and Waters celebrations. The opening race will be around the Isle of Cumbrae on the 5th of June, an ideal time to follow the fleet around the island by bike and discover how fast and bonnie some of the enduring design's are.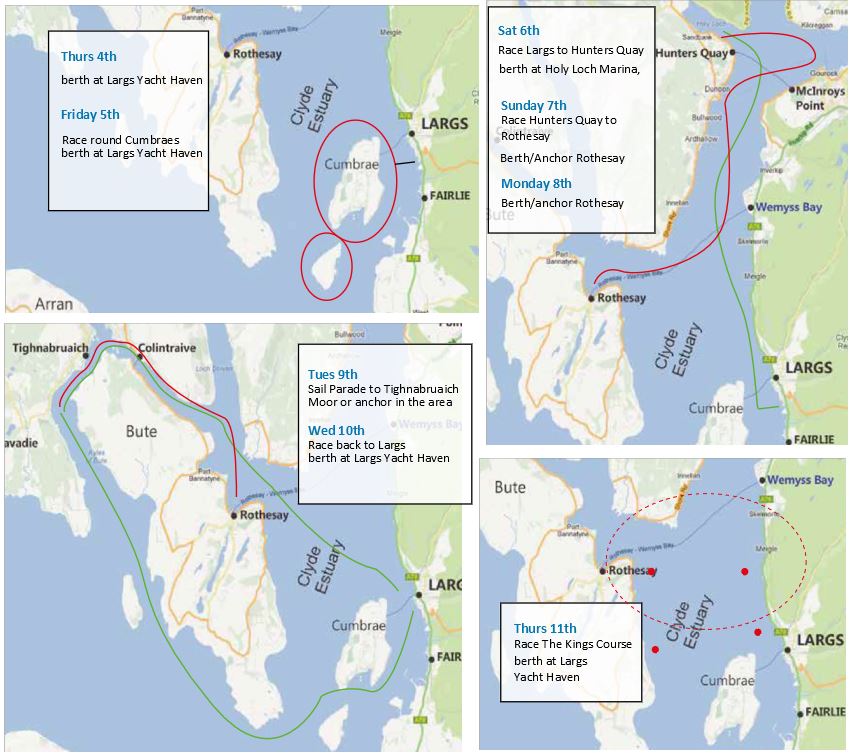 From Fairlie on the 6th of June, the fleet of classic yachts head north to the Upper Clyde, stopping in at Holy Loch on the Cowal peninsula. A start the following day off Hunters Quay holds a significant place in Clyde Yachting history as the boats head 'doon the watter' to Rothesay on the Isle of Bute on the 7th of June.
Rothesay is a place to relax as the Clyde riviera welcomes the fleet to do just that and a lay day on Bute is planned with many of the small boats in the inner harbour , with the larger boats sitting at anchor, not dissimilar to a summer scene in the 1920's.
On Tuesday the 9th the yachts set course for Tighnabruaich and Kames in a parade of sail through the spectacular natural environment of the Kyles of Bute. The local hospitality is well known with the afternoon set aside to enjoy the sheltered anchorage with rowing races and shoreside social events planned.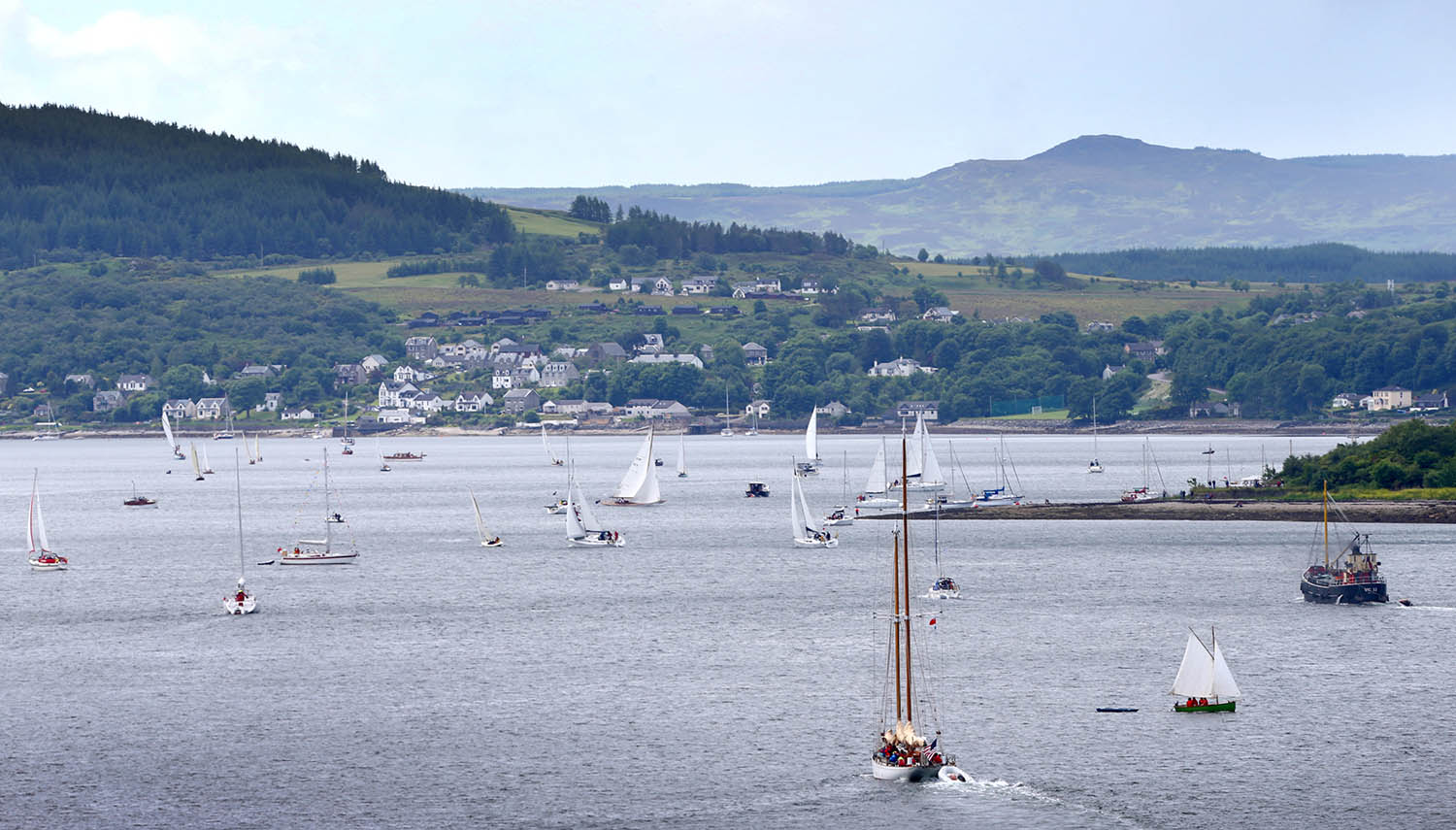 With the sailors well rested, the longest passage race takes the fleet back to Largs on the 10th of June. The exact route will depend on the weather, with the photographers hoping they pass beneath the mountains of Arran if they go south around Bute.
The final race is to be on the 11th of June to the North of the Isle of Cumbrae on the Clyde, where the yachts will sail on the 'King's Course', a traditional race area during the turn of last century.
Sailing in the waters they were designed for, the returning vessels will again experience our unique coasts, waters and hospitality, whilst celebrating the designs of William Fife. The enduring elegance of the classic yachts provide a moving insight into Scotland's proud marine heritage and global legacy.
As Scotland celebrates its Coasts and Waters in 2020 with a year-long programme of events and activities which will shine a spotlight on these vital elements of our landscape and heritage. Join the conversation #YCW2020
ENDS