Blustery westerlies, interspersed with heavy rain squalls, introduced the Fife fleet to Scotland's summer fury in "The Rothesay Race".
Class 1 set off in heavy rain, and quickly left the shelter of Largs Channel for the Firth of Clyde and a moderate swell. 'Mariella', with full sail and fully powered up, chased by 'Mariquita', led the fleet to the Inverkip turning mark, and led the fleet into Rothesay Bay.
For Class 2, the rain abated and wind dropped for their start. 'Falcon' led her fleet north to Inverkip. For these yachts, frequent wind squalls and heavy rain tested their boat handling and mettle. The sloops 'Falcon' and 'Sonata' led past Toward Point, fighting waves kicked up by the ebb tide and frequent gusts in the high-20s knots.
The smaller Class 3 boats had a direct route round the north end of Great Cumbrae. Crews had a lively sail in the gusty conditions, with the three similarly sized sloops 'Lotus', 'Coralie' and 'Intombi' each vying for the lead. After a short fetch from Ascog Patches to Bogany Point, the fleet had a short beat to the finish. A special mention to the powerful lugger and newly launched 'Red', who had a challenging maiden race, and finished smiling.
Results can be found at https://www.fiferegatta.com/…/Results-12-JUN-2022-v1.0.pdf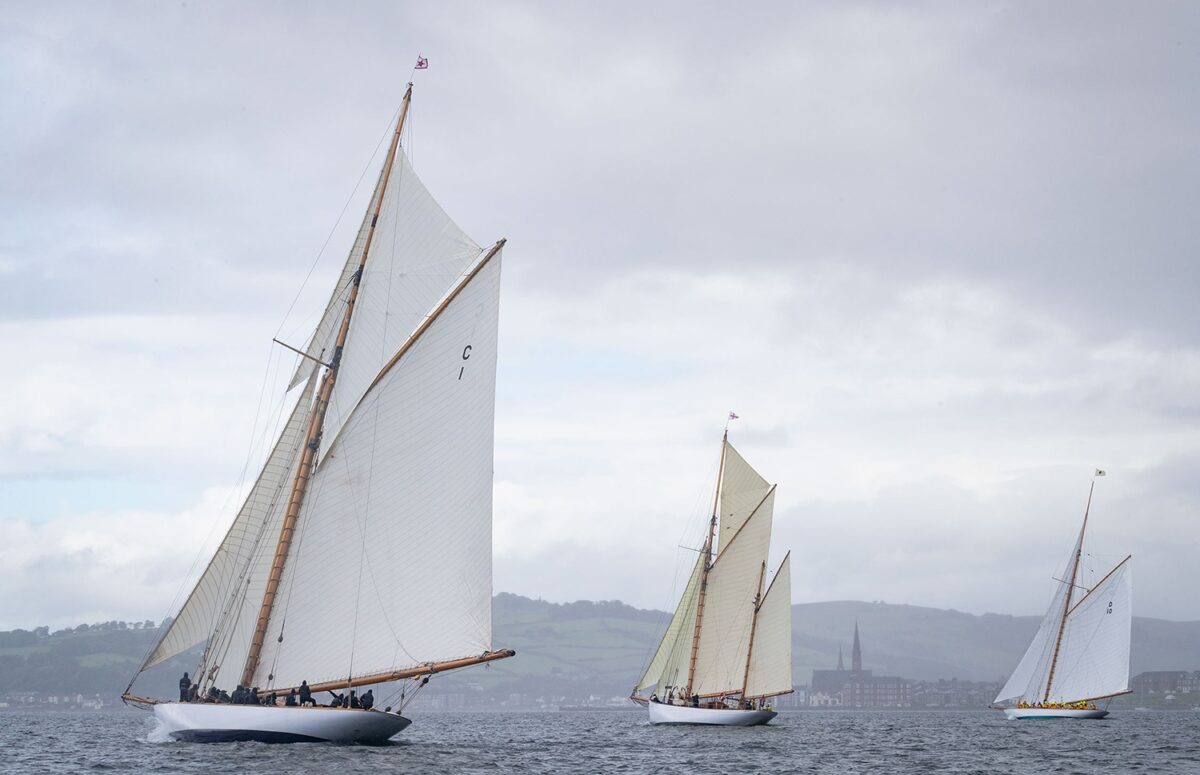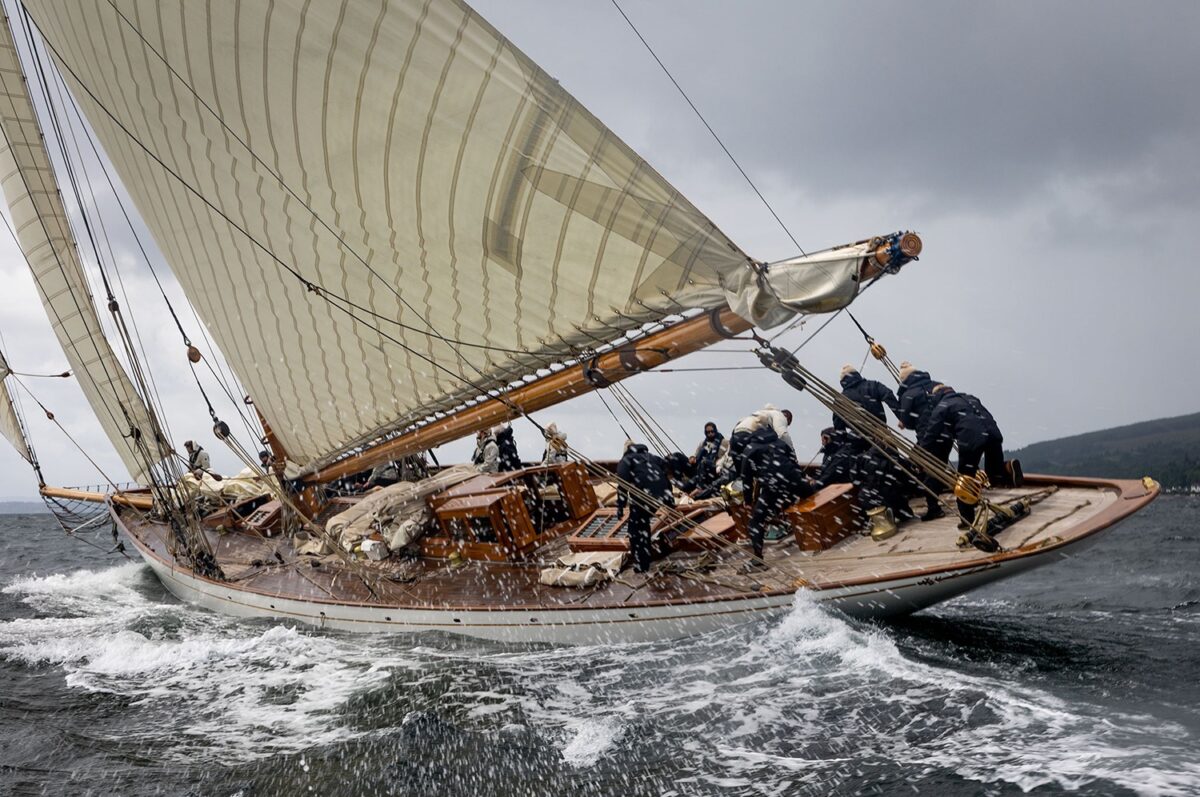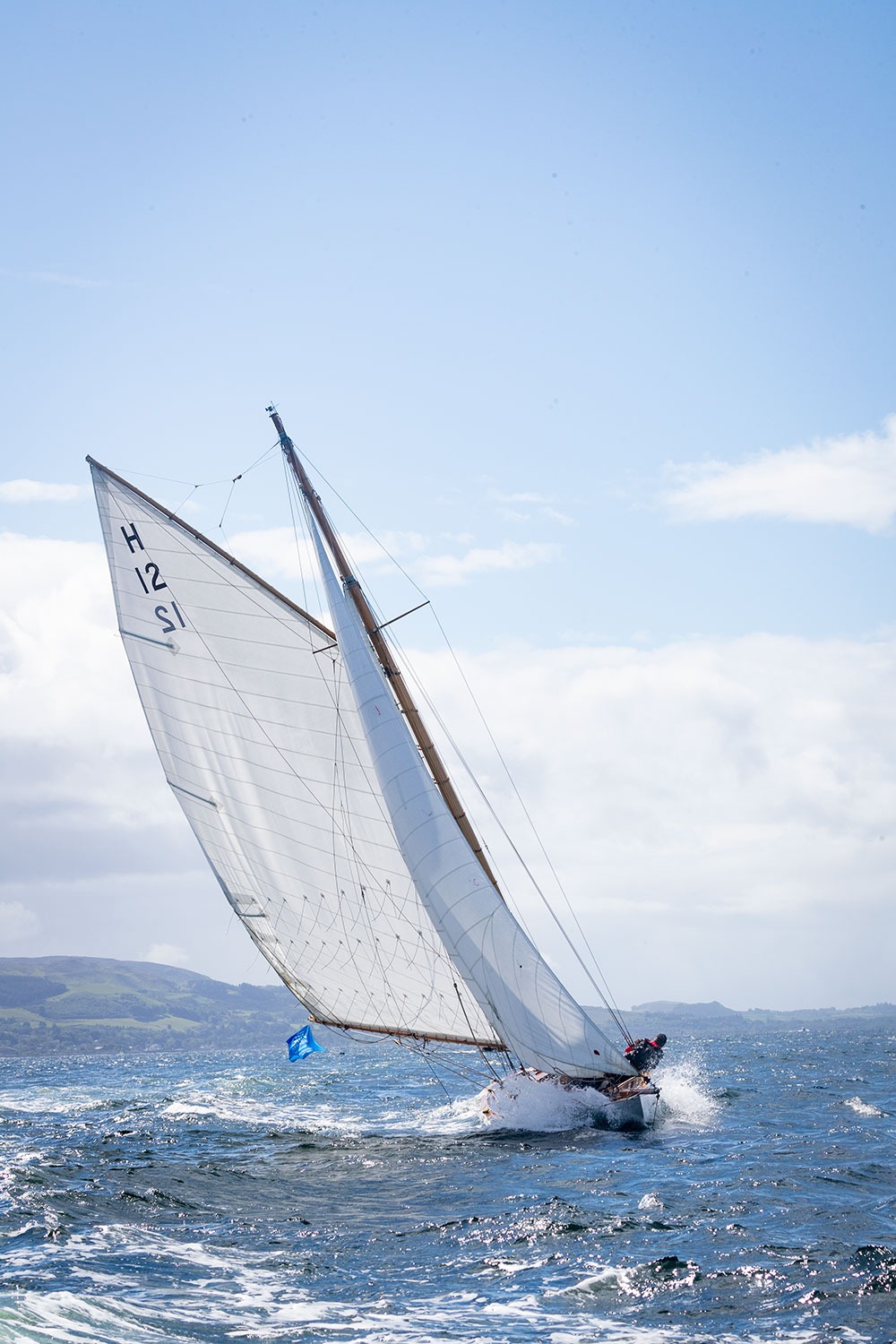 And a short aerial view of Class 2 start.